MacMillan Service Improvement Excellence Award
The Neuro-oncology Surgery Service of Addenbrooke's Hospital (Cambridge), led by Mr Stephen Price, in collaboration with the Outcome Registry Intervention and Operation Network (ORION) team, have been awarded the MacMillan Service Improvement Excellence Award, last November 2018. The accolade was awarded for the successful implementation of a multi-component quality improvement programme in their Service involving:
the integration of the routine collection of patient reported quality of life information as part of their service;
the reduction of waiting times through the implementation of electronic referrals of patients with suspected brain tumour;
the introduction of a Nurse-led telephone clinic for the follow-up of their patients.
The referral and quality of life transformation was delivered through the Detection and Assessment of Malignancy through Symptom Evaluation (DAMSEL) project led by Dr Alexis Joannides, NIHR Brain Injury MedTech Co-operative Deputy Director, and funded by InnovateUK. The future plan is to develop a pre-rehabilitation programme using quality of life data and cognitive evaluation (led by Dr Rohitashwa Sinha) for personalising the rehabilitation care pathway for brain tumour patients.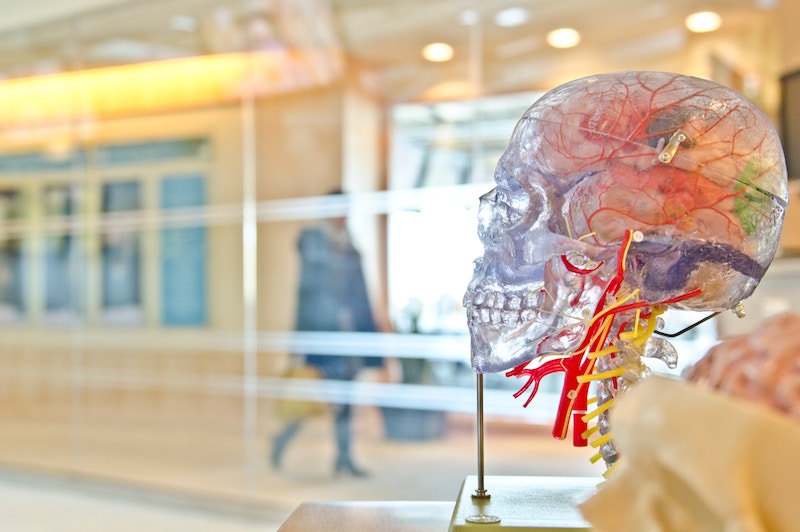 Research strategy
Gliomas are the commonest primary, malignant tumour of the brain and account for more average years of life lost than all other cancers (Burnet NG et al Br J Cancer. 2005; 92(2):241-245). Glioblastomas are the commonest malignant tumour and encompass a spectrum of genetic subtypes characterised by rapid invasion causing deterioration in quality of life before death from progressive disease. Low grade gliomas comprise of a group of slow growing but malignant tumours that slowly progress before transforming into glioblastomas. Patients describe this as 'living with a time-bomb in their brain". The lack of new therapies makes optimising current treatments a priority.
Surgery plays a major role in managing gliomas – especially where adjuvant therapies are ineffective (Ewelt C et al, J Neurooncol. 2011; 103(3):611-618). Complete resection improves outcome and delays progression (Stummer W et al Acta Neurochir (Wien). 2011; 153(6):1211-1218.; Stummer W, et al Journal of Neuro-Oncology. 2012:1-9; Brown TJ et al. JAMA Oncol. 2016) if it is possible to identify all of the tumour (Roberts DW et al. J Neurosurg. 2011; 114(3):595-603). Radiotherapy is limited by the sensitivity of the brain to radiation induced injury – our lack of understanding the mechanisms and factors that determine normal tissue response (Burnet NG et al. Int.J.Cancer. 1998; 79(6):606-613) is a major limitation to improving radiotherapy delivery to optimise brain tumour control.
Brain injury from tumours is two-fold:
Injury due to tumour invasion
Injury caused by treatment of tumours
The impact of such an injury is not well understood. It impacts the quality of life and cognitive functioning, yet neuro-oncology research focuses on survival and fails to routinely record these outcome measures.
Aims and specific short (1 year), medium (2-3 years) and long (4-5 years) objectives
Develop and validate new technology approaches to measuring quality of life and cognitive function as well as determining the true extent of tumours
study the effect of treatments on normal brain functioning and validate methods to assess treatment response
develop methods that integrate new imaging methods into surgical and radiotherapy treatment planning
translate these technologies into clinical practice to personalise surgery, radiotherapy and rehabilitation
Subthemes
The theme aims to develop technology to improve quality of life and functional outcome in brain tumour patients. It will do so by focusing on four sub-themes: