OPPORTUNITIES TO TAKE
PART IN RESERACH
Current opportunities to take part in research
1. Designing the study protocol for Cortirio:
Portable brain imaging for point-of-care diagnosis of traumatic brain injury

Cortirio has been funded by the NIHR i4i SME (Small Medium Enterprises) Connect to develop low-cost, portable brain imaging to be used at the bedside or the roadside following traumatic brain injury. The initial concept is a headband that will wrap around a patient's head and allow clinicians to detect, image and monitor bleeding within the head.
Inputs are required from patient representatives:
Initial input on the concept (looking at images)

Feedback (looking at a non-working mock-up of the device)

Feedback (looking at the second iteration of the mockup)
If you want to be involved in the focus group or have further info please contact us at involve@brainmic.org
Website: www.cortirio.com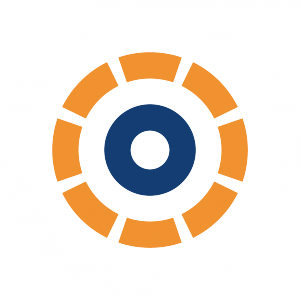 2. Are you a caregiver of a child with Traumatic Brain Injury?
Supporting parents and caregivers of children and young people with brain injury to deliver neuro-rehabilitation.
David Young is a Paediatric Physiotherapist working at Addenbrooke's who specialises in paediatric neuro-rehabilitation. David is passionate about doing research in this field in order to better understand the needs of parents and caregivers of children with a brain injury. The focus his research will be around developing an intervention which can be used by Physiotherapists to support parents and caregivers to learn and implement a range of new skills effectively. In turn, it is hoped that this will improve the quality of rehabilitation delivered at home and positively impact the long term outcomes for the child or young person with brain injury. Before undertaking such research, it is important for David to speak to parents and caregivers of children and young people with a brain injury. This will help him to understand whether such a structured Physiotherapy-led intervention would be a welcome addition to current practice, and to understand what such an intervention may look like.
If you are a parent or caregiver of a child with a brain injury and would like to speak to David as part of a small group, please contact the NIHR Brain Injury MedTech Co-operative office on 01223 336944 or email involve@brainmic.org.
3. Investigating SIGHT as an intervention for community dwelling brain injury survivors with spatial neglect: A feasibility study at people's homes.
This research is looking at a newly developed computerised intervention for spatial neglect, called SIGHT (which stands for Spatial Inattention Grasping Home-based Therapy). Dr Stephanie Rossit & Amy Jolly are looking to see whether SIGHT is feasible and whether it produces any changes in attention and upper limb function in brain injury survivors. They are also looking for carer feedback on the system. The person you care for has agreed to undergo SIGHT at home for 7 consecutive days. They would like to get your feedback (from a carer perspective) about the strengths and weaknesses of SIGHT. This will help them to make it as user-friendly as possible and improve it further.
For more information, read the participant information sheet for carers or the participant information sheet for brain injury survivors. 
Learn more about the research team.