NEUROPSYCHOLOGICAL
REHABILITATION
Brain Injury is the leading cause of death and disability worldwide. Between 1.0 – 1.4 million people attend hospital in the UK annually with a head injury and of these approximately 135,000 are admitted to hospital.
Rehabilitation involves a collaboration between survivors and professionals – working together to overcome disadvantages caused by brain injury to optimise participation in daily life. The prevalence of brain injury among people of working age makes the goal of return to work a key priority. Returning to work helps people to achieve the well recongnised benefits that concern both psychological wellbeing and economics. The overarching work of Dr Bateman and the Brain Injury MIC is to provide resources that enable the assessment and targeted intervention to help people overcome these challenges.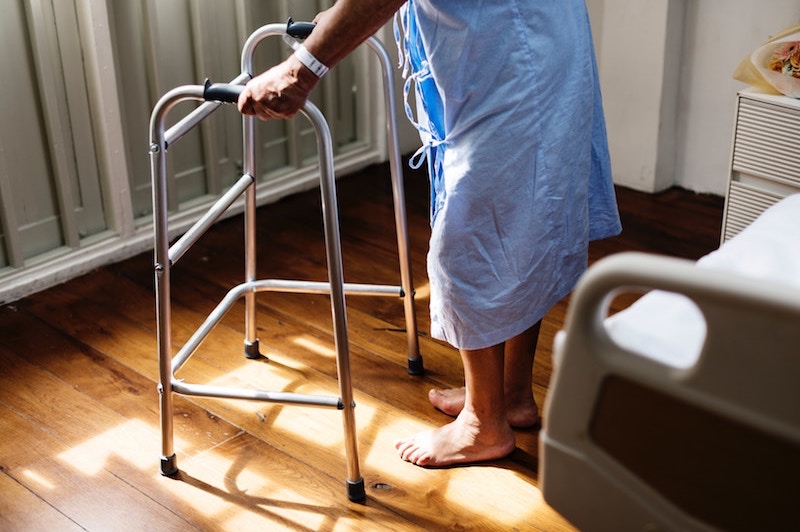 DO YOU KNOW ABOUT UKABIF?
Dr Andrew Bateman, our Neuropsychological Rehabilitation Theme Lead, is Chair of the United Kingdom Acquired Brain Injury Forum, a national membership organization and charity that aims to provide a route for lobbying, continuing professional development and networking for people working in the brain injury sector. To fulfil this role, UKABIF is committed to organize annual conferences and workshops, and they are very active on Social Media to raise awareness and influence policy and commissioners.
For more information about UKABIF, visit their website.
Research strategy
Traumatic Brain Injury presents specific challenges – "mediating factors" that include cognitive impairment and emotional dysregulation. Memory impairments interfere with rehabilitation attempts: compensatory strategies are needed to help people to remember to do things taught in rehabilitation. Distress caused by the consequences of the brain injury can impede an individual's ability to engage in rehabilitation.
The overarching aim of our work is to provide resources that enable assessment and targeted intervention to help people overcome these challenges.
The Oliver Zangwill Centre (OZC) was founded in 1996 as a specialist rehabilitation centre. R&D is embedded as part of routine work. It has a dynamic past-clients user group who provide PPI scrutiny of all proposed research and service developments. As part of Cambridge Community Services (CCS) NHS Trust, OZC has a strategic vision for collaboration with a wide range of stakeholders including SMEs.
For internet based interventions we are working with 1) SilvercloudHealth and 2) Healthbridge technology – both are SMEs that have computer platforms relevant to the aims of this theme of remote online learning. However it is not adapted to the neuropsychological needs of people with acquired brain injury. Healthbridge have an app- based approach that is customisable to each patient's needs using a dashboard accessed by clinicians.
For ten years we have been working with 3) LDC pagers and 4) Autopage to deliver the nationally available Neuropage service. We continue to explore innovations in mobile data technology with them. John Blundell at Autopage provides expert programming skills that were a key ingredient in the successful NIHR RfPB "AIM" study recently completed and reported by Gracey et al.
Our partnership with the SMEs provides a route to rapid implementation of our innovations. These companies contribute to the theme through their expertise in compliance with regulatory and best practice requirements for app design and digital health implementation. Our strategy comprises two key workstreams in assessment development and intervention innovations.
Subthemes
Neuropsychological assessment requires professionals who can administer cognitive tests and complete functional observations in daily life. It can also use self-assessment by survivors who can answer questionnaires.
We (Manly, Deyemere, Bateman) have developed an iPad based tool that reduces the cost of administering and scoring of cognitive assessments. The next phase of this work concerns route-to-market and embedding in routine clinical work in NHS community settings. We will be tackling the implementation of the cognitive data collection tool connection onto the CCS trust server and challenges posed in connecting data directly to the electronic patient record. This implementation will respond to the requirements for implementing the Accelerated Access Review with close liaison with the EAHSN.
On the self-assessment strand (symptom reporting) we are using modern psychometric techniques using computer adaptive testing algorithms to enable efficient online appraisals of the impact of symptoms and difficulties caused by brain injury (Sun, Bateman).
Outcome assessment is an important aspect for ABI survivors in primary and secondary care systems. However, it is not clear that the tools reflect the priorities and concerns of survivors and their families. The proposed project will construct item banks by combining commonly used measurements of the same domain into one scale and ordering them according to the underlying item difficulty estimated by Item Response Theories models. Retrospective data will be gathered from multiple clinics and analysed using advanced psychometric techniques. Results will also help interpret existing data sets by equating different tools and comparing scores in different contexts.
The next step of this part of the project is to implement the system on Concerto, an online testing platform, which will create a flexible and friendly interface for both patients and clinicians. Clinicians can choose the scales to be administered based on his/her judgement and opt in for either standard or adaptive testing procedure. Test-takers can easily switch between self-report and carer-report modes.
Initially we will be discussing the online assessment system with our patient engagement group before making it more widely available for clinical practice. Medium term plans entail linking with our international partners to expand our work to examine cross-cultural and language translation issues in assessment.
Globally we recognise neuropsychological rehabilitation resources are inadequate in comparison to the level of unmet need. Our long term plans are to see our wider networks collecting and pooling datasets using these modern psychometric approaches.
The assessment platform under development will provide a ground breaking outcome measurement tool for ABI survivors. There is potential for a commercial product that facilitates the neuropsychological assessment. However, our primary concern will be a tool that efficiently facilitates patient assessment. The data captured will be an important asset in future research studies.
One commercial avenue is the potential connection of the programme with groups such as TPP Systm1, Lorenzo, etc who could implement the assessment tool on their platform thereby making it available around NHS systems. This work will be linked to the ORION based rehabilitation prescription platform to integrate data collection and analysis across the UK.
Intervention innovations concern the development of low cost online psychological interventions. Individuals who have suffered brain injuries frequently need support for problems they experience with their thinking skills (eg memory, planning),emotions (e.g., sadness, loss, frustration) and participation in society. A tenet of this proposal is that rehabilitation is similar to education – just as University (eg Open University) students can learn a great deal online – patients, with the right resources, could also be helped to overcome some difficult problems. We are developing and evaluating such resources creating a "Virtual Learning Environment" (VLE) for use by clinicians as an adjunct to face-to-face therapy.
The scarcity of specialists who can provide support for people with brain injuries means that sometimes there are inevitable delays in accessing support.
We are proposing a VLE solution that will be accessible to patients while waiting for therapy, as an adjunct to ongoing therapy, and to support post-therapy follow-up. In some cases the self-management achieved by use of such online resources means that the face-to-face contact is not needed – this is of relevance in our resource limited NHS.
Initially we are starting with the application to post brain injury fatigue because clients may be too fatigued to even attend for outpatient rehabilitation, or manage their return-to-work. Providing strategies to help with this in their own home setting is something we have discussed with our patient advisory group and is directly associated with quality of life.
A feasibility study is planned that will address 2 key issues:
Patient experience: Focus group work will ensure that the platform is well tuned to the needs of patients
Service Objective: We wish to uncover barriers to implementation within a clinical service. Can the service support patients to manage their own fatigue to enable better use of clinical visits? Does this approach enable better patient outcomes and more efficient use of service provider resources?
Conceptually, we are also planning to complete (with Wendel) more detailed narrative explorations about the meaning of fatigue among brain injury survivors.
Medium term plans
Further supporting clients with cognitive challenges such as memory, emotional challenges such as depression, self-esteem; and behaviours that can affect personal relationships. Building on our experiences in the fatigue management App we will be extending the platform's capabilities to tackle these domains.
We will be looking to implement our work in different international settings. Translation and feasibility work with colleagues in Brazil and Japan simultaneously provide potential for scaling up, as well as data collection for research purposes on a much larger scale than is possible in the UK.
Long term plans
long term plans concern expanding the adoption and sustainable maintenance with our partners, SilverCloud Health, who already deliver online interventions for people with anxiety and depression on a large scale (but not adapted to the needs of people with brain injury). Their offer of a widely used platform that enables onward sale of our content includes a fair revenue split. Income is shared 70%-30% in favour of the authors of material in this case any funds generated will go to the research group in CCS NHS Trust to support further research and development.