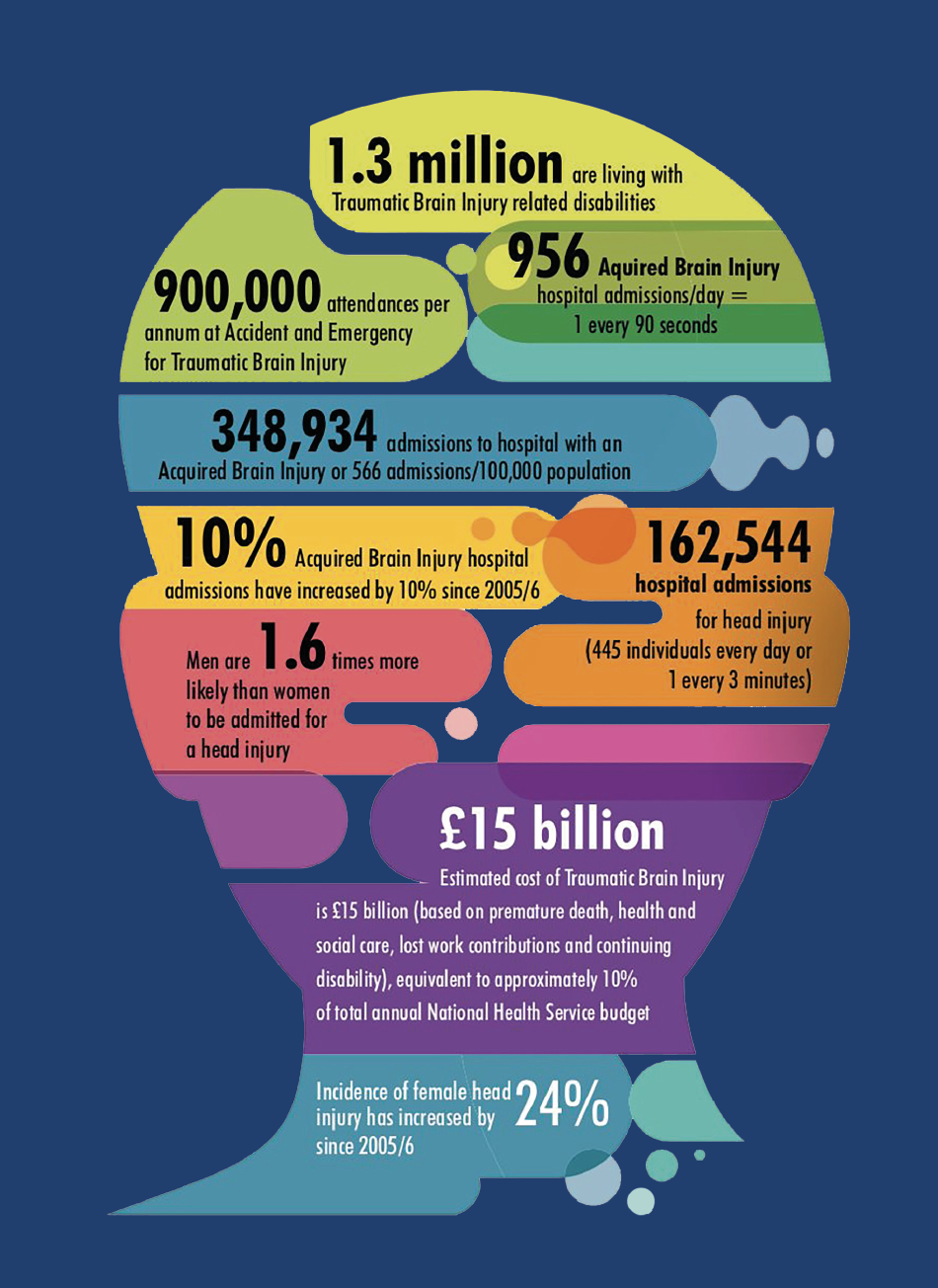 Image credit: The United Kingdom Acquired Brain Injury Forum (UKABIF)
A new research centre dedicated to developing innovative technology to improve the experience of people affected with brain conditions is to be launched following a £3m award, it was announced this week. The HealthTech Research Centre for Brain Injury, building on the achievements of the Brain Injury MedTech Co-operative (MIC), will be a national collaboration based at Cambridge University Hospitals NHS Foundation Trust, funded by the National Institute for Health and Care Research (NIHR).
Every day there are 956 acquired brain injury admissions at UK hospitals, which amounts to one every 90 seconds. This figure has increased by 10 per cent since 2005, and 1.3 million people live with traumatic brain injury-related disabilities. The estimated annual cost of brain injury is £15 billion based on health and social care needs, lost work, disability, and premature death – the equivalent of about 10 per cent of the total annual NHS budget.
The awarding committee recognised the Brain MIC's track record of its ability to identify unmet needs and evaluate technologies to provide the evidence needed to support adoption and implementation for the benefit of patients, the public and the wider health and care system.
Dr Ian Newington, NIHR Assistant Director of Innovations, said "I've been working with the Brain Injury MIC since 2015, soon after I joined the NIHR, and have been impressed with the depth of their expertise and the range of activities they undertake. It is no surprise to me that they have successfully been designated as a HealthTech Research Centre (HRC) and I look forward to continuing to support them in this new stage of their journey to help identify and develop innovative new interventions to benefit patients with brain injury."
Mr James Piercy, Brain Injury Survivor and MIC public contributor, said: "The HealthTech Research Centre offers a real opportunity to develop new treatments and technologies to help people with brain and spinal injuries. The thoughts and understanding of people with lived experience of these conditions is vital to make sure that new developments meet the real needs of people and that research focusses on the questions that matter".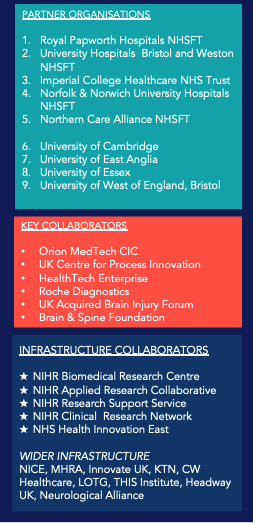 The centre will work with industry, including small and medium sized enterprises and local innovation clusters, to foster new medical technologies and diagnostics, and increase the chance of adoption in the NHS and other health and care settings.
Promising technological solutions will undergo a holistic review by patients, legal and medical experts before being evaluated for effectiveness and receiving expert support to potentially make them better. Ultimately, successful innovations will be introduced into "real life settings", such as hospitals and GP surgeries, and their commercialisation facilitated at home and abroad.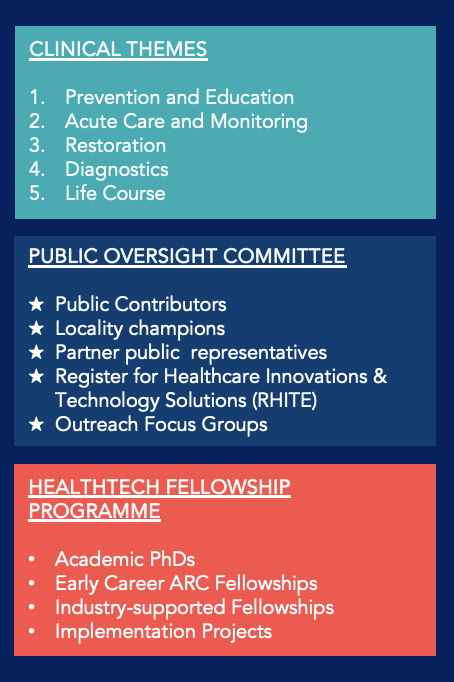 The expertise of the centre will focus on five clinical themes, and deliver a dedicated 'HealthTech Fellowship Programme'
Heading the centre will be co-directors, Professor Peter Hutchinson and Dr Alexis Joannides, both academic neurosurgeons based at Addenbrooke's Hospital and the University of Cambridge's Department of Clinical Neurosciences.
Each theme will be championed by world-leading experts including Dr Julie Mytton (UWE), Professor Mark Wilson (Imperial), Dr Virginia Newcombe (Cambridge), Mr Adel Helmy (Cambridge), Professor Stephen Price (Cambridge), Professor Franklin Aigbirhio (Cambridge), Professor Valerie Pomeroy (Norwich), Dr Mark Kotter (Cambridge), Professor David Rowitch (Cambridge), Professor Topun Austin (Cambridge), Dr Krystyna Walton (Northern Care Alliance), and Dr Ian Smith (Papworth).
Dr Joannides commented "The new HRC will enable us to build on the Brain MIC's achievements and work effectively with inventors, academics, and clinicians within the UK and beyond to identify, evaluate, and implement meaningful solutions to improve the lives of people affected by brain injury".
Professor Hutchinson said "This funding from the National Institute for Health and Care Research will make a major contribution to the outcome of patients with brain and spine injury. Engaging patients and the public will help us to identify areas of unmet need and working with industry will facilitate the development of new devices and treatment".
The funding is part of a broader initiative by the NIHR, which has allocated almost £42 million to establish 14 new centres across England.
Read more about the HRC announcement on the NIHR website here.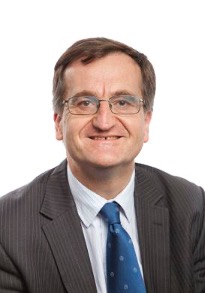 Professor Peter Hutchinson, Honorary Director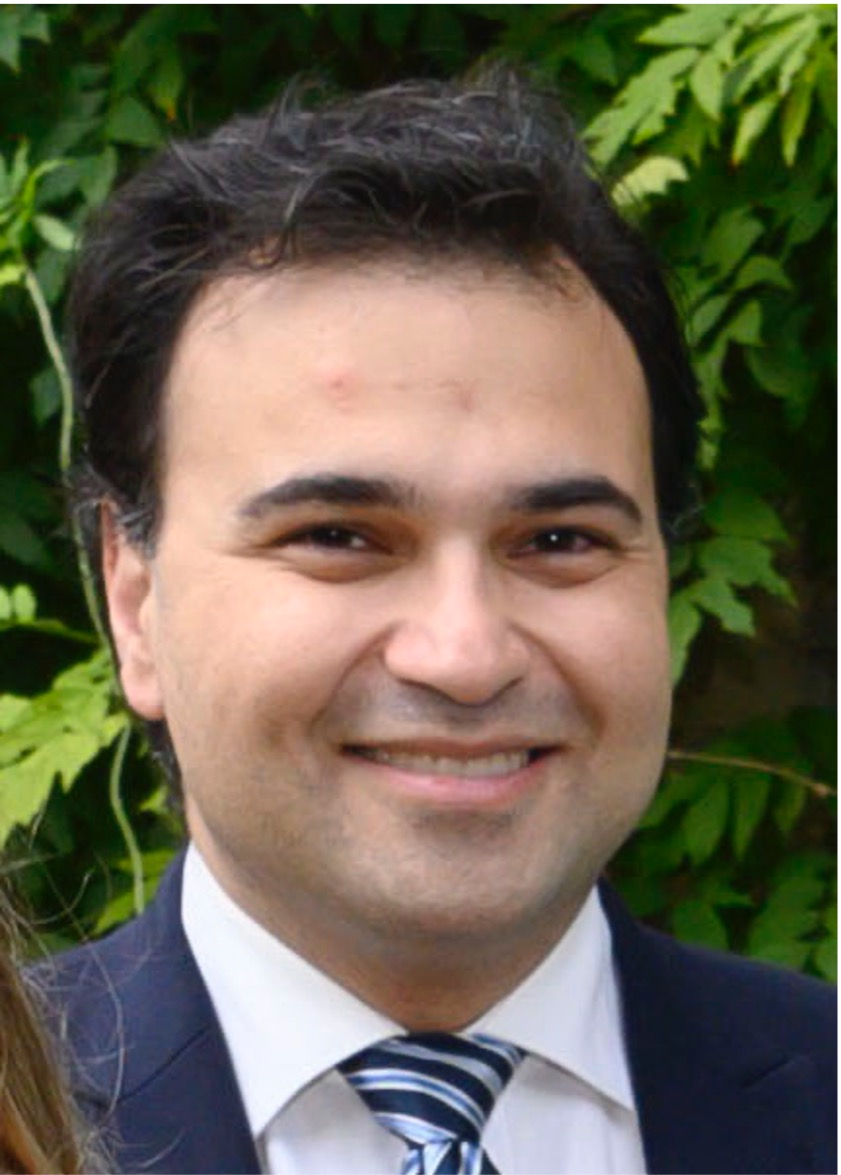 Dr Alexis Joannides, Co-Director