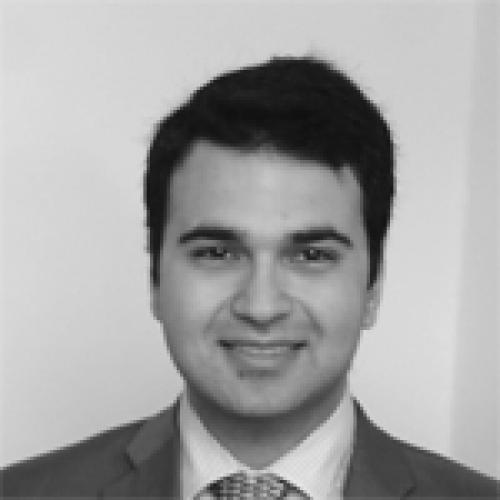 Mr. Alexis Joannides – Deputy Director, Informatics and Registries Theme Lead
Alexis Joannides is Deputy Director of NIHR Brain Injury MedTech Co-operative and an academic consultant neurosurgeon at the Department of Clinical Neurosciences, University of Cambridge. He is also Theme Lead for Clinical Informatics and Registries.
Alexis studied medicine at Cambridge and completed his PhD at the Centre for Brain Repair in the use of human stem cells in experimental models of neurological disease. He completed his neurosurgical training in Cambridge initially as an academic clinical fellow and was appointed as an NIHR clinical lecturer in 2013.
He specialises in the surgical management of brain tumours (including awake craniotomy and fluorescence-guided surgery) and disorders of intracranial dynamics. His research interests include the use of complex healthcare datasets to understand epidemiology, identify clinical unmet need, and support long-term surveillance in neurological disorders. He is the clinical lead for the Reversible Dementia project, which aims to improve the care of patients with normal pressure hydrocephalus through the development of new diagnostic tests, informatics infrastructure and standards of care. He is also the programme director of the Outcome Registry Intervention and Operation Network, a national informatics platform for collecting and analysing health outcome data following neurosurgery and other neuroscience-related procedures.
Contact details
aj238@cam.ac.uk