Bit Bio, a synthetic biology company combining data science and biology to code cells for the wellbeing of humanity, has announced the close of a $41.5 million Series A investment, bringing the company's total funding to $50 million.
Bit Bio's aim is to decode "cellular identity" in order to generate every cell type of the human body. Its platform technology, opti-ox, enables precise reprogramming of stem cells and induces them to take on a new identity. They become specialised cells, such as those in the liver, brain or immune system. As a result, the company is already able to produce human cells at unmatched scale, speed and consistency.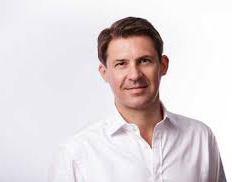 Founder and CEO Mark Kotter (Clinical Neurosciences and Stem Cell Institute), who developed opti-ox in his lab, said, "Our moonshot goal is to develop a platform capable of producing every human cell type. This is possible once we understand the genes governing human cell behaviour, which ultimately form the 'operating system of life'. This will unlock a new generation of cell and tissue therapies for tackling cancer, neurodegenerative disorders and autoimmune diseases and accelerate the development of effective drugs for a range of conditions. The support of leading deep tech and biotech investors will catalyse this unique convergence of biology and engineering."
The investment will support Bit Bio to develop its underlying scientific principles. The injection of funding will enable Bit Bio to grow the talent and operations it needs to realise its ambitions.