RESCUE-RACER
The RESCUE-RACER study, is a two-year study of concussion in motorsport, funded by the FIA Foundation and delivered in partnership with world motorsport's governing body the Fédération Internationale de l'Automobile (FIA). RESCUE-RACER incorporates the most promising and technologically advanced concussion assessment tools currently available to explore its two main aims – rapid identification of concussion and provision of an evidence base for the return to race decision.
The study consists of two parts. The first investigates 50 predominantly UK-based racing drivers at baseline, recruiting mainly from the British Touring Car Championship and its associated series. Post-injury tests are open to international motorsport competitors, carried out during the 2019 and 2020 race seasons. The second part assesses a minimum of 20 drivers in the acute post-injury period (up to three weeks after injury) following involvement in a potentially concussive incident. The RESCUE-RACER assessment involves measures such as eye tracking, balance, and reaction NIHRBrainMICtime, with data collected using technology developed by Neurolign, with whom the researchers are collaborating. The team also collect data using the Cambridge Neuropsychological Test Automated Battery (CANTAB) as well as salivary biomarkers. They will use the latest, powerful 7T Magnet-ic Resonance Imaging (MRI) scanner, using sequences to explore brain structure and function by measuring changes in blood flow.
The Principal Investigator for RESCUE-RACER is Professor Peter Hutchinson from Cambridge's Department of Clinical Neurosciences, and a neurosurgeon at Cambridge University Hospitals NHS Foundation Trust.
"The project represents a significant step for motorsport medicine," says Professor Hutchinson. "RESCUE-RACER will follow drivers through a racing season and uses state-of-the-art assessment tools and imaging. This represents a tremendous opportunity to improve the management of drivers with concussion and traumatic brain injury in terms of assisting recovery and enabling return to safe driving."
Primary study support is provided by the FIA's 2018 Sid Watkins Scholar and RESCUE-RACER Study Coordinator Dr Naomi Deakin. Dr Deakin is a PhD student at Robinson College, where Professor Hutchinson is a fellow and Director of Studies for Clinical Medicine.
The goal of the study is to establish the symptoms and signs of concussion sustained in motorsport activity and to monitor their progression throughout recovery. The study uses a comprehensive battery of scientific tests and emerging technologies as objective assessments that can assist with concussion diagnosis and prognosis. Improved future care for head-injured racers could also translate into enhanced care for road-traffic collision victims from the general population.
"After an accident there is obvious concern for the individual, but a concussed driver also presents a po-tentially lethal risk to other competitors as well as spectators and crew," says Dr Deakin."We hope that our study will lead to evidenced-based, medical decision-making protocols for track-side evaluation after potentially concussive incidents, as well as enabling a plan for clinical management of motorsport concussion, including the important 'return-to-race' decision."
The RESCUE-RACER (Research Evaluating Sports ConcUssion Events – Rapid Assessment of Con-cussion and Evidence for Return) programme is funded by the FIA Foundation and supported by the FIA and Neurolign. It is jointly sponsored by the University of Cambridge and Cambridge University Hospitals NHS Foundation Trust, which comprises Addenbrooke's Hospital and the Rosie Maternity Hospital.
More information about the study can be found on its website: bit.ly/RESCUE-RACER
Acknowledgement to ITV Sport for allowing us to share this video clip.
Acknowledgement to ITV Sport for allowing us to share this video clip.
Acknowledgement to ITV Sport for allowing us to share this video clip.
Acknowledgement to ITV Sport for allowing us to share this video clip.
What is a mild traumatic brain injury?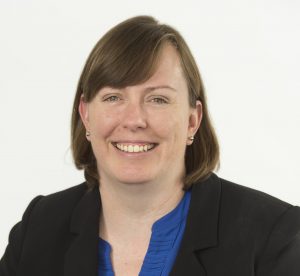 Dr. Virginia Newcombe
With projects based in the Emergency Department and Neurosciences Critical Care Unit, Virginia's research encompasses the entire spectrum of TBI from mild to severe. She divides her time between research and clinical training in intensive care and emergency medicine.
SCORES Project – Dr Michael Grey
About the project
The SCORES project is an independent research study designed to better understand the cognitive health of athletes as they age. Our current focus is former professional footballers. We know they are at greater risk of neurodegeneration, but we need to better understand this risk. The SCORES study will investigate the rate of cognitive decline in former professional footballers compared with the average healthy person.
We have completed pilot testing. We are now in phase three, where we are testing across the United Kingdom. We are currently still recruiting men and women with a history of playing football or other sports, or who have lead an active lifestyle. As the study develops and we collect more data, participants will receive feedback on how they compare with their peers. This data will be vital for our future research into predicting the risk of brain degeneration.
We are not restricting recruitment to former footballers. If you played other sports you are welcome to join the study.
Disclaimer: The assessments we use in the SCORES study cannot be used to diagnose dementia. However, after we establish baseline measures, study participants who are revealed to have signs of cognitive decline that warrant further investigation will be notified and signposted to seek clinical assessment and care.
Acknowledgements to:
Dr Sarah Hanson, Lecturer and Researcher at University of East Anglia
Ellen Boucher, Post-Graduate Researcher
Freya Holdaway, Ambassador for SCORES, Former Crystal Palace Captain, Northern Ireland International
Fiona Tomas, The Telegraph
Dementia & Football
Dementia is a relatively common and progressive condition that impacts on cognitive function and health. The UK government has identified it as a priority area for healthcare and the NHS is promoting the importance of early diagnosis. Neurodegeneration has become an important area of research in the game of football with former professional footballers. The FIELD study showed that former professional footballers were around 5 times as likely to be diagnosed with Alzheimer's Disease than a matched population. There are still many remaining questions in this field. It is only through research that we will find these answers.
The SCORES project will investigate the long-term effects of sport on brain health in former male and female footballers aged 40+. The study is conducted in your own home. You can use a computer or tablet. We will assess brain health every 3 months for at least the next 10 years. Each session takes only 30 minutes. Your data will allow us to make comparisons between different groups of people, and measure changes in your brain health over time.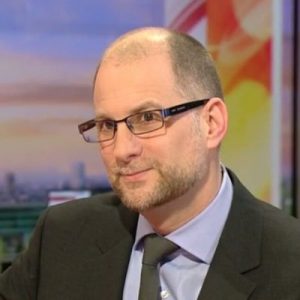 Dr Michael J Grey, University of East Anglia
Recruitment Information
The SCORES project is still recruiting! We are looking for males and females who are over 40, live in the UK and do not have a diagnosis of dementia.
We are looking for adults who have played football, other sports, or who have engaged in an active lifestyle. We are especially looking to recruit more former female professional and amateur footballers to our study.
To register to take part in this study please use this link:  https://app.mantal.co.uk/scores/consent