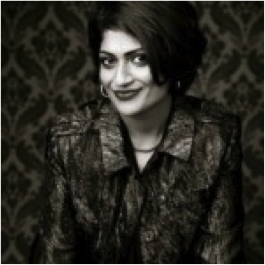 Mita Brahmbhatt – Senior Programme Manager
Mita Brahmbhatt is the Senior Programme Manager of the Brain Injury MedTech Co-operative (MIC) based at the University of Cambridge, and supported by the National Institute for Health Research.
After graduating in 2001 with BSc Honors in Business Information Systems, she challenged and developed her skills in various industry sectors. In 2007 she moved in to healthcare to fulfill a personal ambition to influence and shape health and wellbeing services. In this time, Mita has worked internationally with the World Health Organisation; nationally with the Department of Health and private companies; regionally with Strategic Health Authorities; as well as locally with Primary Care Trusts. Mita has enjoyed the challenges of working on key strategic drivers for the NHS including Major Trauma commissioning, and has valued her time as a volunteer wellbeing facilitator for the charity Freemind, based in Essex. In her current role, Mita has the advantage of putting ideas and innovations at the heart of everything she does, something that she would like to see translated in a safe and robust way across the healthcare industry to improve patient outcomes.
Contact details
+44 (0)1223 336 936
mb994@cam.ac.uk