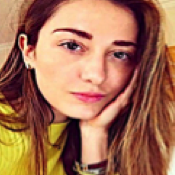 Francesca Maria Piffer – Programme Co-ordinator
Francesca Maria Piffer is the Programme Co-ordinator of the NIHR MedTech Co-operative and she in charge of the delivery of the MIC Programme related projects.
After graduating in Intercultural and Multimedia Communication (BSc), Francesca furthered her studies in Anthropology and Ethnology Sciences (MSc) at the University of Milano, where she completed a 2-years in-depth ethnography focused on methodologies and methods of qualitative research.
Driven by the desire to apply the qualitative research to the new emerging needs and opportunities coming from the Innovation Technology field, in 2015 Francesca won an EU scholarship for the UK and started to work successfully as UX researcher and Project Coordinator on IoT projects and innovative technologies applied in the healthcare sector.
In the MIC, she has been working on improving the overall organization and delivery of the projects, participating to research with patients and consolidating the communication strategy and public engagement.